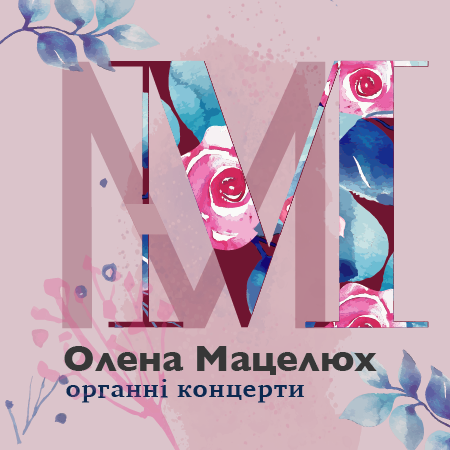 Concert
Romantic organ music
Date and time
21 February 2020, Friday 19:00
This music will entice you into a whirlpool of emotions and a rich experience. The amplitude of states will fluctuate between drama and lyrical tranquility, tragedy and solemn triumph, heroism and tender feelings. Bring out the rich variety of your feelings with the help of the organist Olena Matselyukh, as she demonstrates the full potential of the majestic organ.
Olena Matselyukh ― organ
Ch. Pardini ― Amazing grace
L. Boëllmann - Gothic Suite
A. Mayi - Toccata
F. Liszt ― Fantasy and Fugue on the theme BACH
J. Alain - "Litanies"
F. Liszt ― Ave Maria
B. Kotyuk ― Sanctus
F. Liszt ― Organ chorale "Nun danket alle Gott"
B. Kotyuk - "Tet-a-tet"
J. Langlais - "Suite in memory of G. Frescobaldi: The Epilogue"
Duration: over an hour
Buy tickets at:
- Organ Hall Ticket Office, Every day, 1 P.M. - 7 P.M.
- online at Gastroli.ua -
https://gastroli.ua/places/235
- more than 20 places in Lviv Gastroli.ua -
https://gastroli.ua/network
//age restriction: ~7+//