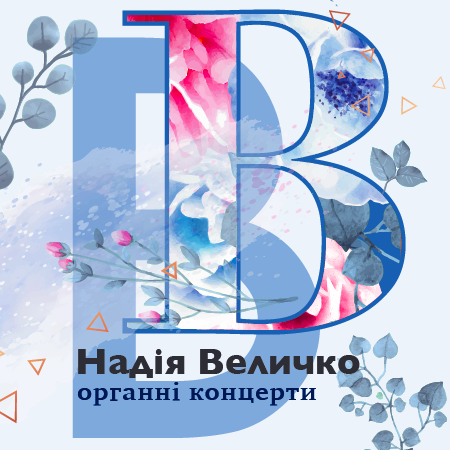 Concert
Popular Organ Classics
Date and time
15 September 2019, Sunday 14:00
We hear popular music every day on the radio, TV or our players. But are we familiar with popular organ music? We are convinced that you will recognize the familiar themes. And if not, these sounds will stay in your head for a long time, playing on repeat all day long. Get acquainted with this "king of instruments" and get familiar with its unique features. It will enchant you with its magical power, superb sound and leave a strong mark. Throughout the concert, Nadiya Velychko will perform famous pieces written for the organ, which became world known, familiar to all and are best suited for representing our "musical monster".
Nadiya Velychko - organ
L. Vierne - Westminster Bells
J.S. Bach - Toccata and Fugue in d-moll
J.S. Bach / A. Vivaldi Concerto d-moll, 3,4, parts
J.S. Bach - Adagio a moll
L.C. Daken - "Cuckoo", "Noel"
J.S. Kerll - Battaglia
C. Franck - Pièce Héroïque
A. Piazzolla - "Libertango"
H.A. Stamm - Rondo alla celtica
Tickets are available:
- in the box office of Organ Hall
- online at Gastroli.ua -
https://gastroli.ua/places/235
- in over 20 box offices around Lviv -
https://gastroli.ua/network
(age restriction: 7+)
For additional info call: 098 871 0180