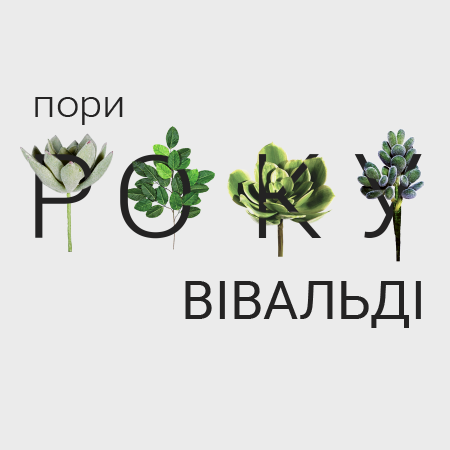 Concert
For children
Four Seasons by Vivaldi. Organ
Date and time
18 September 2019, Wednesday 19:00
"Four Seasons" by Vivaldi and Bach
To live through an entire year in an hour... It seems to be impossible without a time machine. We offer you to break the temporary space with us and the "Four Seasons" by Vivaldi. A journey back to the time when Bach lived and worked awaits you – the magnificent and noble Baroque. We offer you not only to travel through auditory sensations, but also to plunge into visual paintings, which will be created right there and then. We invite you to go beyond the time frame, jump into a time machine and enjoy the beauty of music.
Olena Matselyukh – organ
Oksana Harhay – violin
Olha Kuts – artist
J. S. Bach – Concerto in G Major
J. S. Bach – Chorale " Sheep May Safely Graze"
J. S. Bach – Prelude and Fugue in D Major
J. S. Bach – "Out of the Depths I Cry to Thee, Lord!"
J. S. Bach – Toccata and Fugue in D Minor
A. Vivaldi – Four Seasons
Buy tickets at:
- Organ Hall Ticket Office, Every day, 1 P.M. - 7 P.M.
- online at Gastroli.ua -
https://gastroli.ua/places/235
- more than 20 places in Lviv Gastroli.ua -
https://gastroli.ua/network
//age restriction: 0+//